A guest post by a fellow spouse caregiver. Educating and spreading awareness.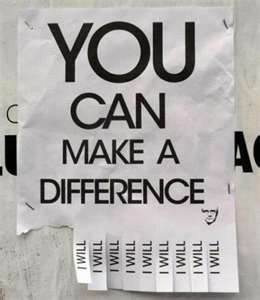 There is one day in my life that I will never forget: the day that my wife received a Mesothelioma diagnosis from her doctor. The date was November 21st in 2005, and on that particular day, I became the caregiver for someone who has cancer. Was I prepared for the job? Not the least bit. Just three months before her diagnosis, we had been excited over the birth of our daughter, Lily. We thought the month of November would be a celebratory time because the holidays were approaching, but we thought very wrong.
Becoming a caregiver was unexpected but it was necessary from the moment my wife received her mesothelioma diagnosis. The doctor provided us with more information on the cancer. He also let both of us know about the types of treatment Heather could receive. At the time, Heather was not up for making decision. I ultimately decided that we would travel to Boston to see Dr. David Sugarbaker, a doctor who specializes in helping patients with this specific form of cancer. This was the first decision I would have to help make as Heather's caregiver but it surely was not the last.
The months after Heather's diagnosis were probably the most challenging months of my life. Before Heather had been diagnosed, she and I both worked full-time positions. This simply was not manageable after the diagnosis, and Heather had to quit her job. I, on the other hand, began working part-time so that I could help care for Heather and Lily. I wanted to be there for all of Heather's appointments. The whole ordeal was tiring and challenging, but I managed. There were times when I worried my wife would pass away and that I would be left without her to try and raise Lily all alone. There were times when I would break down and cry my eyes out and wish it would all go away. Of course, I never did this in front of Heather. I always put on a strong front on for her so that she could stay strong too.
One good thing about this terrifying journey was the support we received from so many kindhearted people. Heather and I received support from our family and friends, along with people we did not even know well. People were helping us in many different ways. It was during this time that I learned the importance of accepting help that is being offered. I tend to be a stubborn, independent person, and at first I was reluctant to accept these generous offers.  However, I quickly learned that there is no room for pride when a loved one's life is on the line.  So many people were offering a helping hand and it really made a difference when I started to accept their offers.
I can honestly say that becoming a caregiver for a person with cancer is not the easiest or simplest task. In fact, it is quite a challenge. It is, however, something that makes you stronger. It was through my care giving experience that I learned how important it is to take advantage of the time that you have. My life was not back to normal in a few days or months. In fact, it took years before things went back to being remotely close to how they were. During that period of time, Heather went through with the mesothelioma surgery in Boston and she also had chemotherapy and radiation. The odds may have been stacked against her but she did survive and is now completely free of cancer to this day, over seven years later.
Through these challenging events, I decided to pursue an opportunity to further my education and go back to school. I got my degree in Information Technology. I was attending school, caring for Heather and Lily, and also working. I managed to get it all done, graduating from school with honors and speaking at my graduation.  I spoke about my family's struggles and the lessons that got us through. Throughout this journey, I have learned the importance of staying hopeful and always believing in yourself.  Heather and Lily cheered me on from the audience, and that was the greatest reward of all.
Author Bio: Cameron Von St. James is the husband of mesothelioma survivor advocate Heather Von St. James, who was diagnosed in 2005 at the age of 36.  A seven year survivor of this rare cancer, Heather and Cameron now work with the Mesothelioma Cancer Alliance to bring awareness to this often neglected disease.  They hope that by sharing their story, they can bring hope and inspiration to people facing any sort of illness or disability, and the caregivers who support them. Heather and Cameron live in Roseville, MN with their daughter Lily, who is now 7.