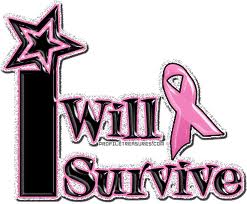 There are so many "coming out days" nowadays that it is easy to lose track of them but each one is special and important in its own way. November is caregiver month and suppose a "Caregiver Coming Out Day" is in order.
Anyone who has been a caregiver can attest that the reason for becoming a family caregiver was purely coincidental and out of love. It is not for attention grabbing. So a "Coming Out Day" is not the same as trying to make a statement of who you are. If family caregivers started demanding pay for their services, it might just jump-start the economy with all the associated tax revenues or people may stop receiving care. No one knows because no one has a complete picture of what each family caregiver does. Most family caregivers do not publicize their personal issues, rather they voice concerns over "best place to get cheaper prescriptions" or "what does this symptom mean?" or some great doctors in the neighborhood and after forming a community, they may even trade food recipes or fantasy football games if they have the time. So why is a "coming out day needed?" Here are some reasons why coming out day for caregivers should be celebrated:
1) Sharing : Most family caregivers will agree that by sharing their caregiving role with someone, it makes their life much simpler. Having physical help and caregiver respite are good but lot of times just being able to share is a huge release. And it betters their overall health. Stress can cause health issues for caregivers.
2) Closet caregivers : By being a closet caregiver, no one is getting helped. The caregiver is shunning their own personal issues and health. And whatever knowledge they have gained about caregiving and the specific ailment of the patient is lost by NOT sharing with anyone. It does not help future patients of the same ailment nor the caregivers.
3) Fun : Most family caregivers are in the role because they love their family member, be it a parent or spouse or child or relative or sibling. It is important to remind both the patient and the caregiver the "fun" times they used to have together which made the love possible so that they can continue to enjoy a healthy patient-caregiver relationship.
4) Recognize : That caregiver also may have health issues. Instead of having a caregiver for a caregiver, it is better to recognize the caregiver as a patient too as appropriate. By allowing a platform/medium to share, hopefully the caregivers feel comfortable discussing the issue.
5) The Power of Many : By having a sharing and caring platform, more caregivers will benefit from the collective wisdom of each other. Which in turn also helps the patients about administering medications, effects of medications, doctor questions to organizing outings/events for them.
6) Encouragement and Inspiration : By family caregivers coming out, it will encourage others to do so as well and be an inspiration for all. It feels good to celebrate the love that human beings share be it as a patient-caregiver relationship. It makes life worth living.
As a fellow family caregiver, this is an open invitation to every other family caregiver to come out and join the conversation with us. This is an open forum. You will have lots of positive experiences. Whether you choose to go to local support groups, or online support groups, or social media, or so many other avenues, the important message is to interact with fellow family caregivers. We love our family caregivers and welcome you. You can view our mission statement and feel free to sign the petition supporting caregiver rights.